Tianneng Global Action |Tianneng's full range of products lead Vietnam
Number Of Visitors :
Release Time : May 26,2023
  On May 18th,Tianneng International once again appeared at the Autotech&Accessories Exhibition in Ho Chi Minh City,Vietnam,bringing Tianneng's full range of innovative products to the Vietnamese market and demonstrating Tianneng's advanced green energy solutions.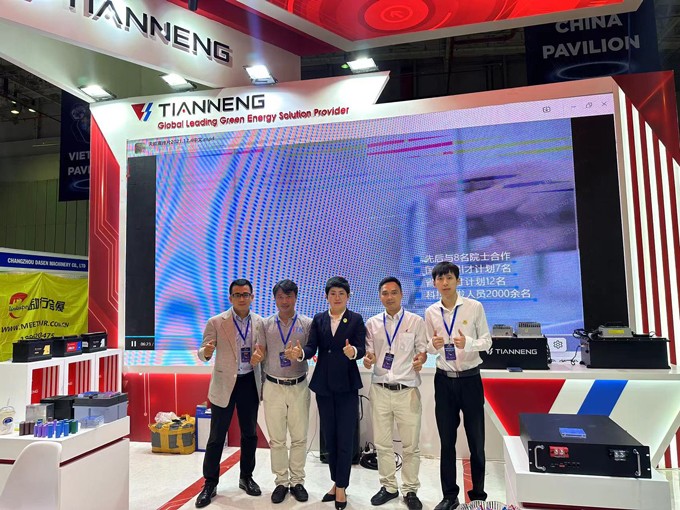 Tianneng Products Launched in Vietnam

  With the global wave of green energy transformation and upgrading,especially after the Vietnamese government promised that Vietnam will strive to achieve"zero emissions"by 2050,Vietnam's green energy market is growing rapidly,attracting many manufacturers of the green energy industrial chain.Tianneng Global aims at the huge potential of Vietnam's green energy market,and gradually pushes Tianneng's whole products to Vietnam.From the initial two-wheeler and tricycle power batteries to energy storage products,car batteries,etc.,Tianneng Global will comprehensively deploy Vietnam's green energy market,seize Vietnam's market share and increase brand influence.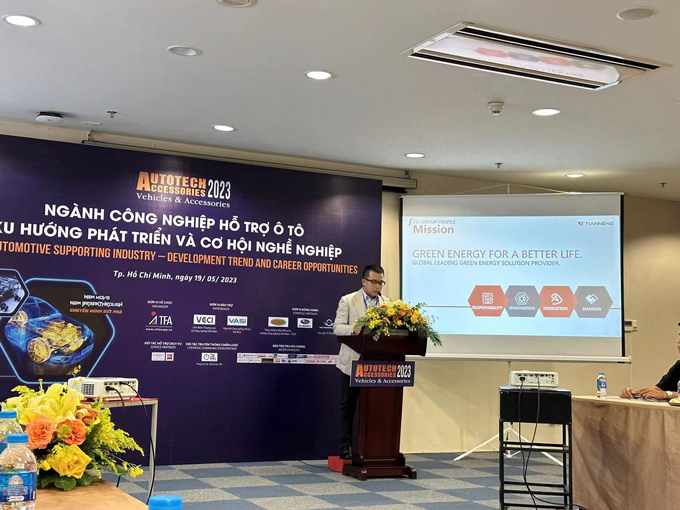 The country manager of Tianneng Vietnam said:"In the past,Tianneng Global vigorously promoted key power products such as electric bicycles and motorcycle batteries in Vietnam.This year,Tianneng has brought automobile batteries,lead-carbon batteries,household energy storage products,etc.,and strives to increase the market share of Tianneng's key products in Vietnam.In order to meet the growing demand for batteries and provide cleaner and more efficient solutions,Tianneng also brought sodium-ion batteries to Vietnam,demonstrating the leadership of Tianneng's technology to the Vietnamese government and enterprises.Tianneng will focus on leading advanced product technologies."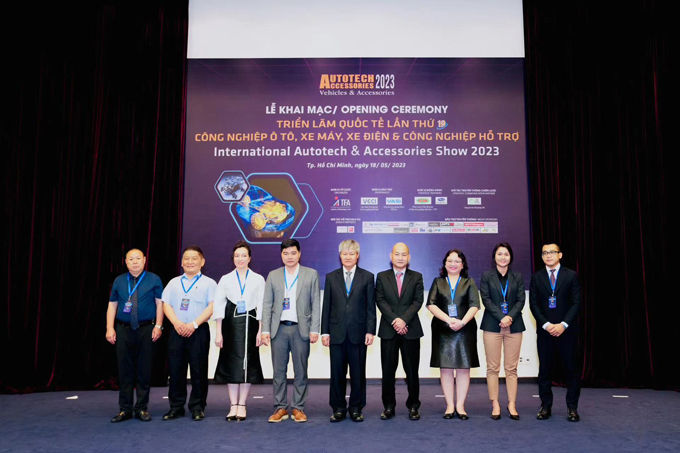 Tianneng Brand Action

  Expanding brand influence is also one of the purposes of Tianneng Global's trip.During the exhibition,Tianneng Global was not only invited to participate in the ribbon-cutting ceremony,but also held a signing ceremony for strategic partners,which also brought a lot of exposure to partners.Since Tianneng Global landed in Vietnam last year,in addition to vigorously exploring Vietnam's"win-win business"and integrating upstream and downstream resources in the industrial chain,it has also deeply cultivated the sinking market in Vietnam and established a dealer operation system.Tianneng has successfully launched its first brand store in Vietnam before,setting a benchmark for Tianneng's global brand layout.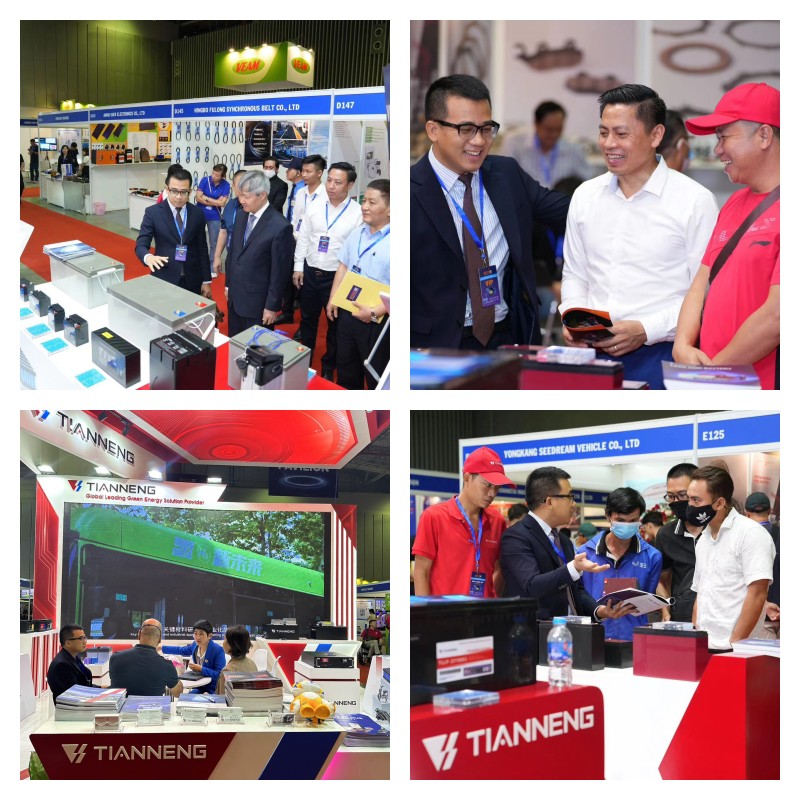 The representative of Tianneng said:"In the future,Tianneng will continue to grow in the Vietnamese market.In addition to continuously launching new products,Tianneng will also build strategic content such as sales channels and after-sales services in depth.Tianneng will maximize product exposure and continue to collect market feedback to ensure the parallel development of product quality and service quality."In fact,in order to accelerate the integration of industrial resources and the layout of upstream and downstream ecological content,Tianneng Global has invested and operated smart battery factory in Vietnam to form a closed loop.The smart factory has greatly reduced the cost of products,and can effectively guarantee and support the after-sales service of Vietnamese products.A series of actions by Tianneng have proved that the Vietnamese market is the strategic focus,and Tianneng will actively promote the transformation and upgrading of green energy in Vietnam.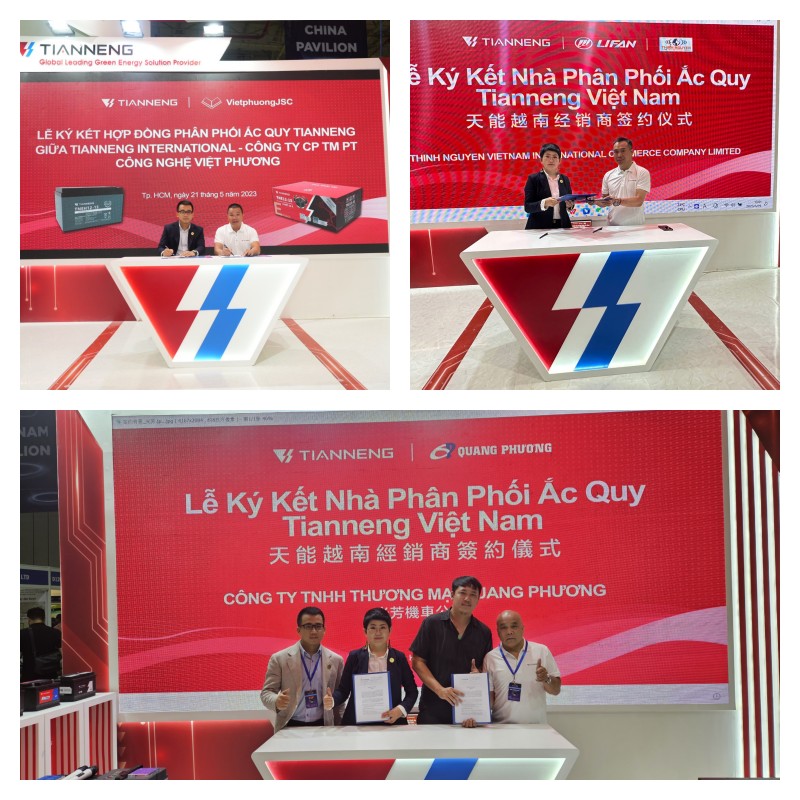 Through the launch of its products,Tianneng Global has brought a green energy revolution and brand-new green energy product options to the Vietnam market,promoting the popularization and application of sustainable energy.Tianneng believes that through close cooperation with Vietnamese partners and common development of the market,new vitality will be injected into Vietnam's green energy transformation,thereby creating a beautiful and sustainable future.Tianneng Global will continue to invest resources and energy,relying on smart factories in Vietnam,to promote the research and development and application of green energy technology,and provide users with better and sustainable green energy solutions.