Tianneng Thailand Office was established to provide customers with more convenient services
Number Of Visitors :
Release Time : May 31,2023
  On May 31st,Tianneng Global Thailand Office officially opened!The establishment of the office will open up broader prospects for the green energy market in Thailand and surrounding areas,and will also inject new vitality into Tianneng Global's globalization strategy.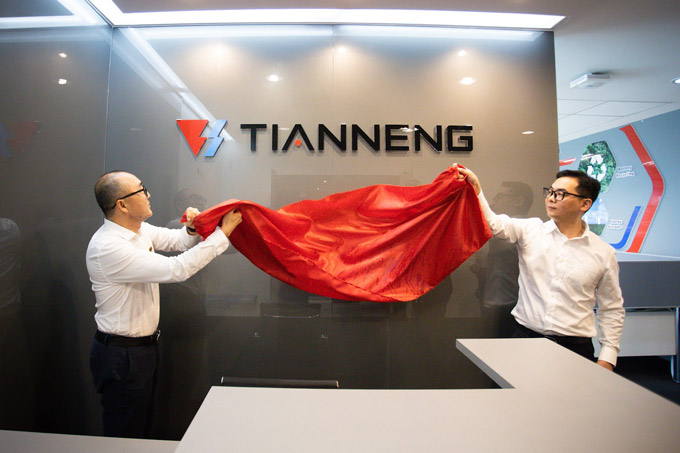 As one of the most potential markets in Southeast Asia,Thailand has a growing demand for renewable energy.In order to better meet the needs of the Thai market,Tianneng Global has conducted government and enterprise visits and market research in Thailand many times before,aiming to demonstrate our solutions and technical advantages to the local government,business partners and stakeholders.At the same time,these actions also laid the foundation for Tianneng Global's strategic planning in Thailand.
  In the past two years,in order to increase the exposure of the brand in Thailand,Tianneng Global has participated in the FMA exhibition many times.Through the exhibition,we have established close cooperative relations with government agencies,enterprises and academia in Thailand to discuss the importance and application prospects of green energy in Thailand's sustainable development.Based on successful exhibition experience and close cooperation with Thai partners,we have strengthened our determination to accelerate the establishment of a Thailand office.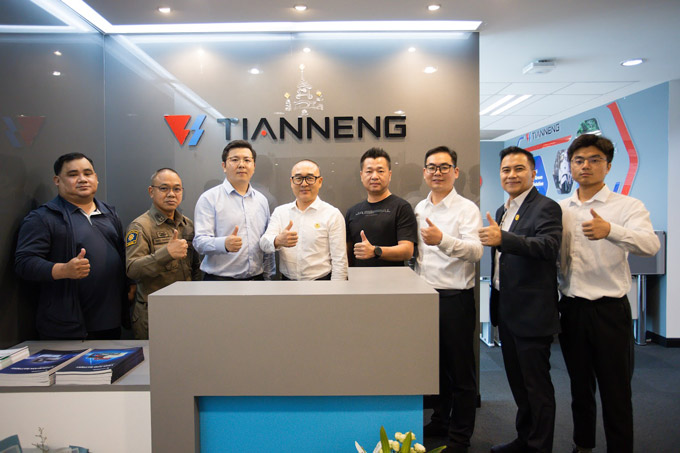 Benefiting from the establishment of the Thailand office,Tianneng Global will expand in multiple dimensions such as brand,product,channel,after-sales,and customers.
  1.Brand
  The establishment of the office will further expand the brand's popularity and influence,help to improve the brand's recognition in the Thai market,help to establish a brand image,and demonstrate Tianneng Global's leading position in sustainable development.
  2.Products
  The establishment of an office in Thailand can help Tianneng Global to better understand the needs of the local market and customer preferences,which will help better customize and optimize products,develop products and solutions for the Thai market,and help improve product quality.competitiveness and differentiation.
  3.Channel
  Through office,Tianneng Global can establish a more powerful localized channel network,improve product coverage and penetration,and open up sinking markets.At the same time,the establishment of the office also provides a platform for our marketing and publicity activities in Thailand,and we can better carry out various marketing activities with local channel partners,thereby increasing exposure.
  4.After sales
  The Thailand office can provide localized after-sales service support and can respond to the needs of local customers more quickly.At the same time,by collecting feedback and suggestions from the Thai market,Tianneng Global can better optimize products or provide technical guidance,thereby improving customer experience.
  5.Customers
  In terms of customer cooperation,the office provides a platform for Tianneng Global to contact Thai government and enterprises.Through close cooperation with local partners,we can use local resources and networks to jointly promote the development of the renewable energy field and further expand business scope and market share.In addition,the office helps customers directly establish contact with Tianneng Global,greatly reducing communication costs,thereby promoting customer satisfaction and word-of-mouth communication.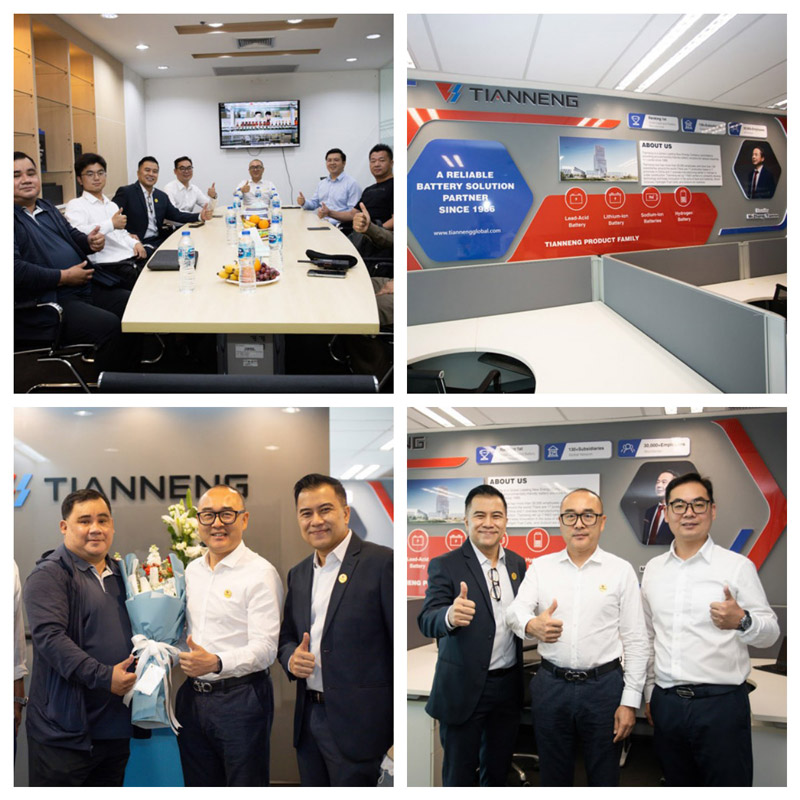 Tianneng Global has always regarded globalization as one of its key strategies.The establishment of the Thailand office is an important node of globalization,which is conducive to connecting the business linkages between various regions in the Asia-Pacific region,opening up Tianneng's channel construction in Southeast Asia,spreading Tianneng's global dealer network,and greatly enhancing Tianneng's brand coverage.At the same time,a series of actions in Thailand from the exhibition to the establishment of the office have also provided successful cases for business activities in other countries and regions,which will help Tianneng Global to better establish localized operation teams in multiple regions.