Tianneng International holds hands with SIEGER TECH, the largest lithium Pack manufacturer in India.
Number Of Visitors :
Release Time : Apr 19,2023
On April 18, 2023, Tianneng International announced an agreement with SIEGER TECHNOLOGIES, the largest lithium battery pack manufacturer in India. The two sides signed a strategic cooperation agreement at Tianneng Group Headquarters and stated that they will conduct in-depth cooperation and exchanges in multiple fields of lithium battery products in the future to achieve mutual benefit and win-win results. SIEGER COO and co-founder Mr. Varun Reddy Gorre, Vice Chairman of Tianneng Group Zhou Jianzhong, President of Tianneng International Yang Jun, and representatives of Tianneng attended the signing ceremony.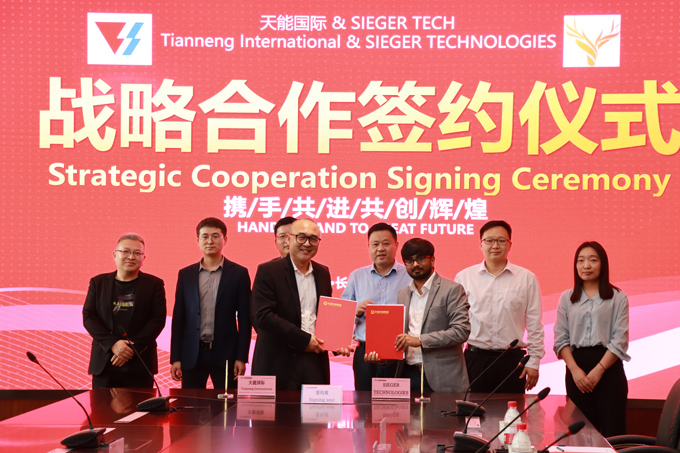 SIEGER TECHNOLOGIES is a leader in the Indian battery market, its customer scale ranks among the TOP3, accounting for more than 20% of the Indian market share. This cooperation will provide Tianneng with a broader market, and combine the expertise and resources of both parties in the field of battery cell production to further enhance the competitiveness of the industry.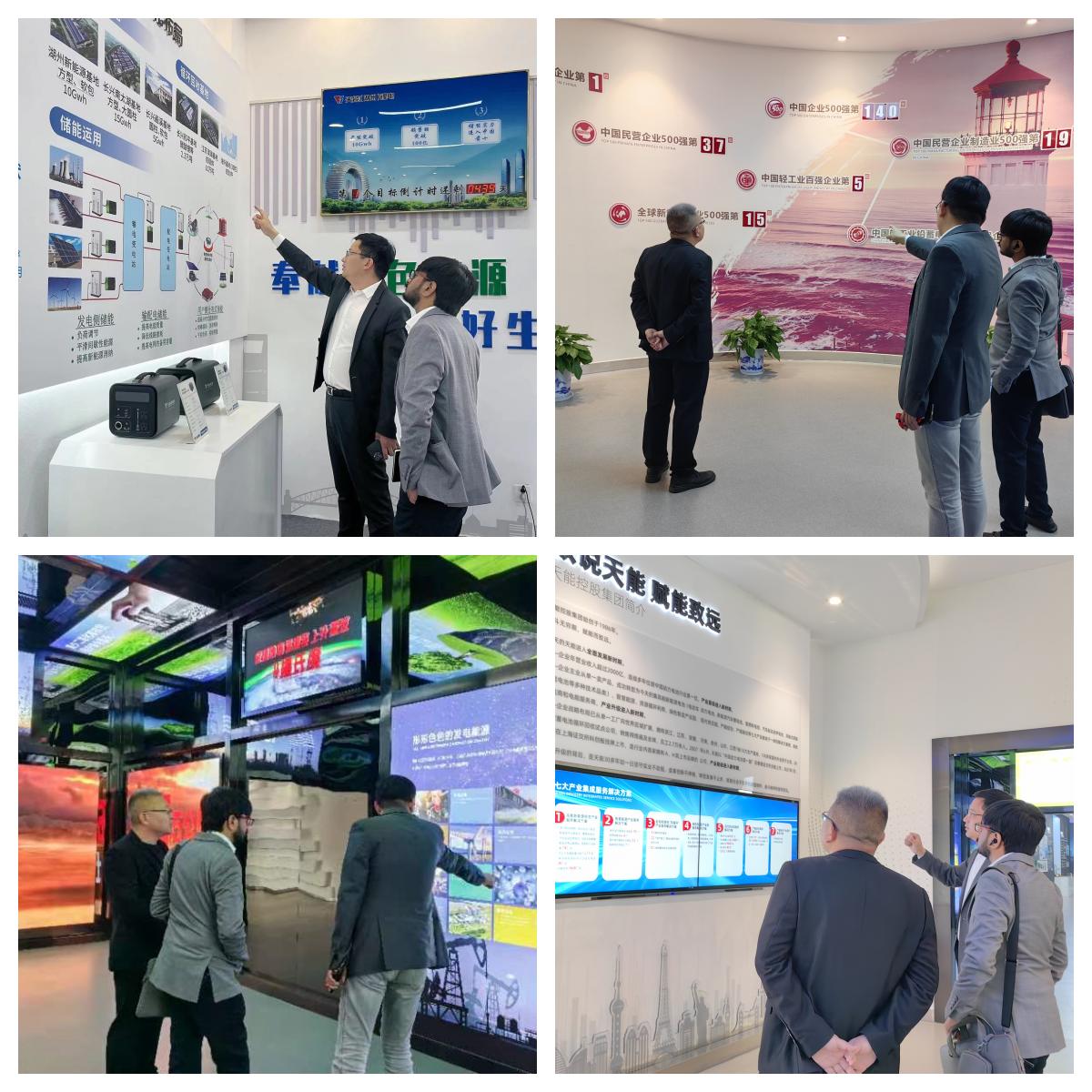 Tianneng International invited the customer to visit Tianneng exhibition hall and lithium battery factory, and took them to understand Tianneng's development history, social responsibility, industry status, industrial layout, technical research, etc. At the same time, Tianneng also showed its leading position and innovation capabilities in clean energy, energy storage, power grids and other green energy fields, and the customer also shared the current development trend and potential opportunities in India's lithium battery field.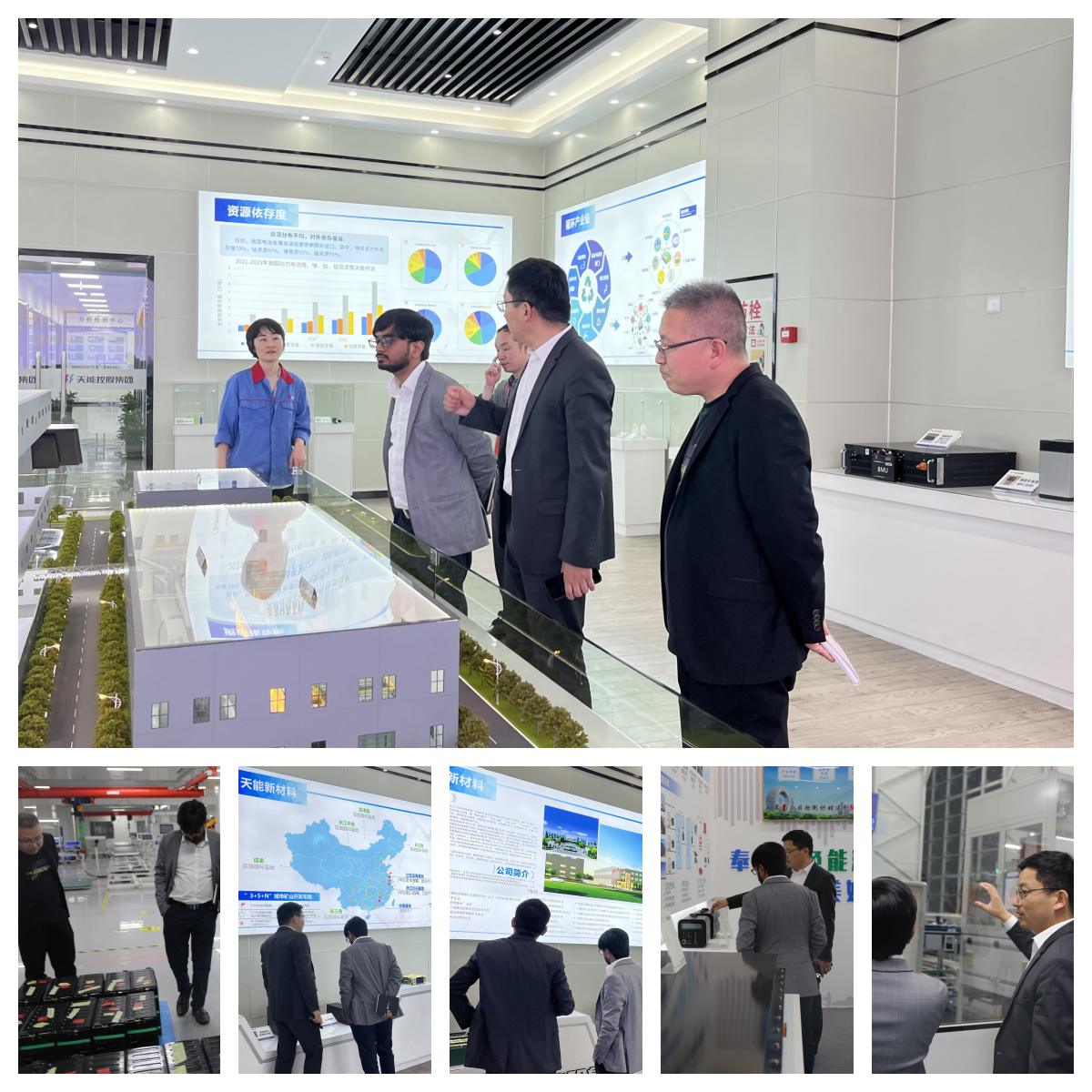 Strategic signing for cooperation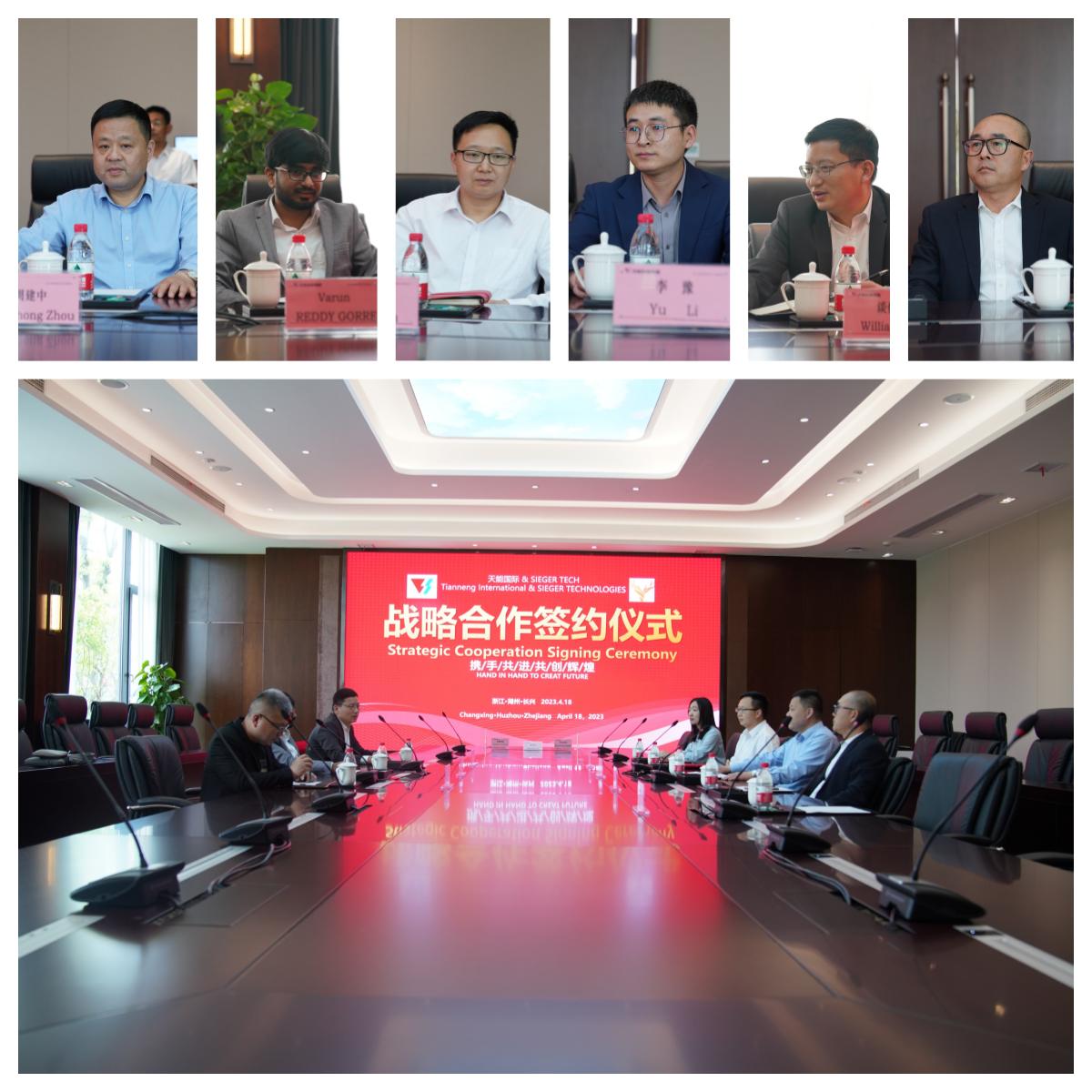 Mr. Varun Reddy Gorre stated that the company attaches great importance to cooperation with Tianneng. This visit is the first visit to China after COVID-19, with the purpose of on-site inspection and cooperation negotiations. He also stated that in addition to lithium battery products, they are also looking forward to more cooperation with Tianneng International in other fields.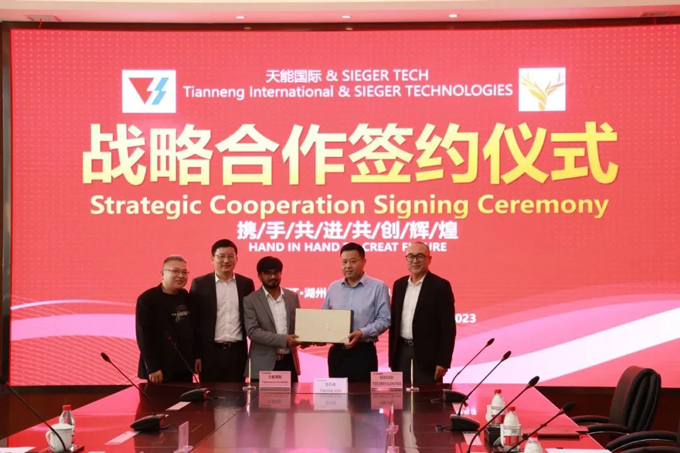 Explore new developments in the future


The signing of this strategic cooperation agreement will clarify the cooperation plan of the two parties in the next 24 months. In addition to cooperation in the supply of battery cells, the two parties will also carry out more business cooperation in other new energy fields. It is reported that this signing has already included cooperation projects worth over 100 million yuan. The signing marks that the two parties will carry out closer cooperation in the future to jointly promote the development of new energy battery products and contribute to India's green development.
As the prices of raw materials fluctuated sharply, Chinese new energy companies went overseas one after another. At present, the competition in the entire market is unprecedentedly fierce. With the full support of the Tianneng Group, Tianneng Internationalis all customer-oriented and strongly integrates the upstream and downstream resources of the industry. Tianneng uses its own rich experience and fighting spirit in the process of global business expansion to proactively meet customer needs, fit customers' medium and long-term development ideas, and finally form a strategic partnership. This case is a classic example of Tianneng International going global.