A full range of products were unveiled at the Canton Fair, and Tianneng green energy products attracted attention
Number Of Visitors :
Release Time : Apr 16,2023
The 133rd Canton Fair is coming! As a new energy solution provider, Tianneng brought a full range of battery products to the Canton Fair from April 15th to 19th. The booth number of Tianneng are 9.3B 27-28, 9.3C 19-20!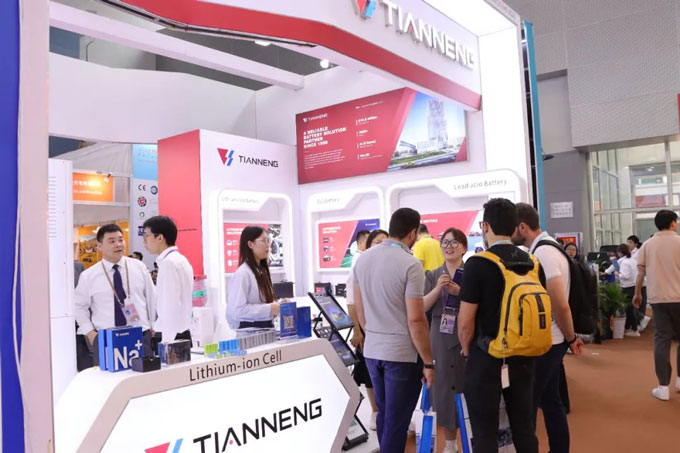 The Canton Fair is China's largest comprehensive international trade event with the most complete range of commodities and the best transaction results. It is a barometer and vane of China's foreign trade, and an important window for foreign trade companies to showcase Chinese manufacturing. The Canton Fair will be held from April 15th to May 5th. The exhibition area has expanded from 1.18 million square meters in the past to 1.5 million square meters, and the scale has reached a new high. More than 30,000 enterprises from home and abroad participated in the exhibition. The exhibition added a new energy exhibition area to show overseas customers the development of China's green and low-carbon economy.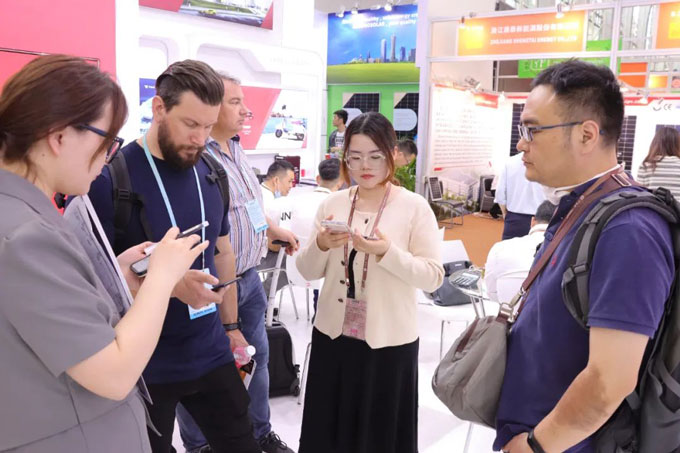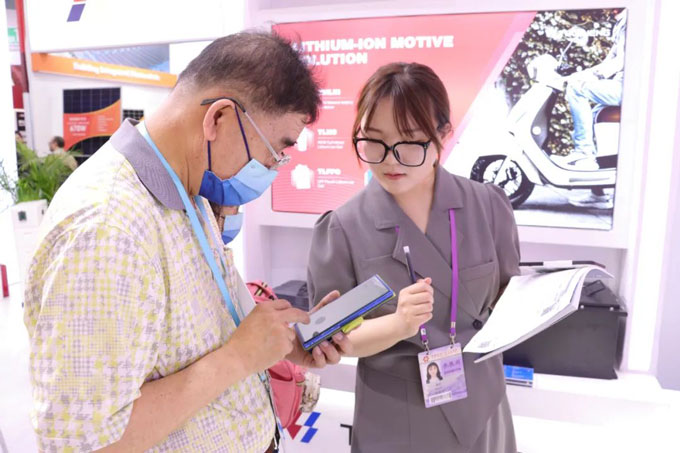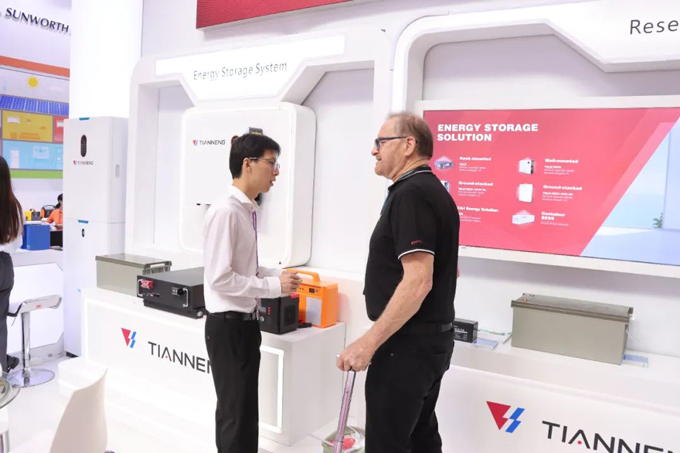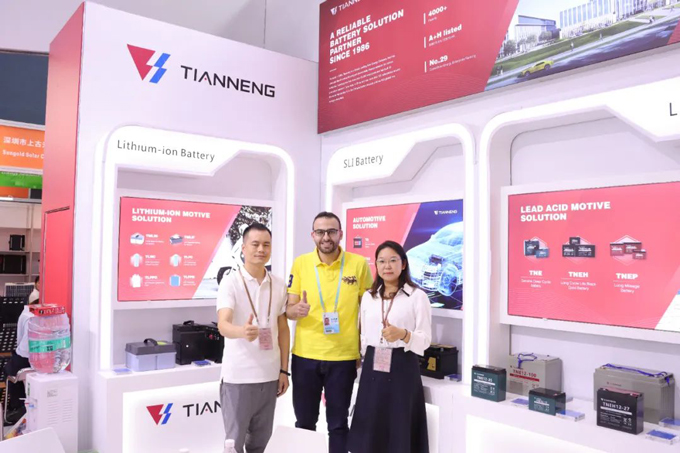 Tianneng, as the world's leading new energy solution provider, participated in the Canton Fair with a full range of products. The product lineup is very luxurious, covering multiple categories such as power and energy storage. In addition to lithium batteries and lead-acid batteries, which are still eye-catching , Tianneng also brought car start-stop batteries, lead-carbon batteries and other products, demonstrating the strong strength of Tianneng's new energy battery products and solutions, and attracted many customers to come to consult. As an innovative enterprise, Tianneng Battery always pays attention to technology research and development and product innovation. Our battery products are at the leading level in the industry in terms of energy density, charge and discharge speed, and cycle life. In addition, Tianneng Battery is also deployed in smart grid, photovoltaic inverter, battery management system and other fields, covering all links of the energy industry chain, providing customers with comprehensive and high-quality energy solutions. In the future, we will continue to strengthen technological innovation and R&D investment to provide customers with more high-quality and reliable products and services.